By
ADRIAN KNOWLER
Daily Inter Lake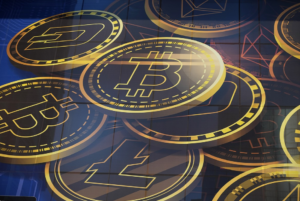 State Auditor Troy Downing has demanded answers from a cryptocurrency company with a bitcoin mining center in Columbia Falls accused of operating a multimillion-dollar Ponzi scheme.
VBit Technologies is accused of selling unregistered securities, committing fraud and operating an unregistered multilevel marketing company in documents served by Downing's office. Downing also holds the position of state commissioner of securities and insurance.
The company has 15 days to respond to the charges or be found guilty by default, at which point they will have to pay a $15,000 fine and restitution plus interest and legal fees to Montana investors.
The move follows a Daily Inter Lake investigation last month into the Philadelphia-based company's purchase of a data center for Bitcoin mining in Columbia Falls in 2021.
VBit has been accused by investors of running a pyramid scheme in multiple class-action lawsuits filed in federal court.
VBit claimed to sell mining hardware and services packages, promising customers that they would receive a constant stream of bitcoin into their digital wallets for an upfront fee and recurring monthly payments.
Investors allege that the company stole millions of dollars, with plaintiffs losing investments of tens or hundreds of thousands of dollars, according to court documents and interviews. They became suspicious when the company started limiting and then blocking their bitcoin withdrawals.
Downing accuses the company of misrepresenting its business and only owning a fraction of the machines they told investors they possessed.
"When [VBit's] investment scheme unraveled, [they] could not maintain their promises of high returns and access to virtual wallets," the documents read.
One unnamed Montana household claims to have lost over $24,000 to the company, according to the commissioner's documentation.
Reporter Adrian Knowler can be reached at 758-4407 or aknowler@dailyinterlake.com.
Click HERE for the full article. 
Was this helpful?
Please give us your feedback!
Please let us know how we could improve this article.