The whirlwind five-day, 12-stop tour of eastern Montana, just got better as Commissioner Downing announced two Coffee with the Commissioner events in Miles City and Sidney.
As the Montana Securities Commissioner, Downing's top priority is stopping financial exploitation in our state. The Protecting the Big Sky Tour will educate Montanans about costly scams affecting families and teach attendees to identify the red flags of fraud to protect personal finances.
The other charge of Commissioner Downing's office is as the state's Insurance Commissioner. Coffee with the Commissioner allows consumers, community members, and industry professionals to learn more about the agency, ask insurance questions, and bring any industry issues they are experiencing directly to the attention of the Commissioner and CSI team. Modeled on town hall meetings, the topics of conversation are driven by what the attendees want to discuss. These events are open to the public. Coffee and snacks are provided.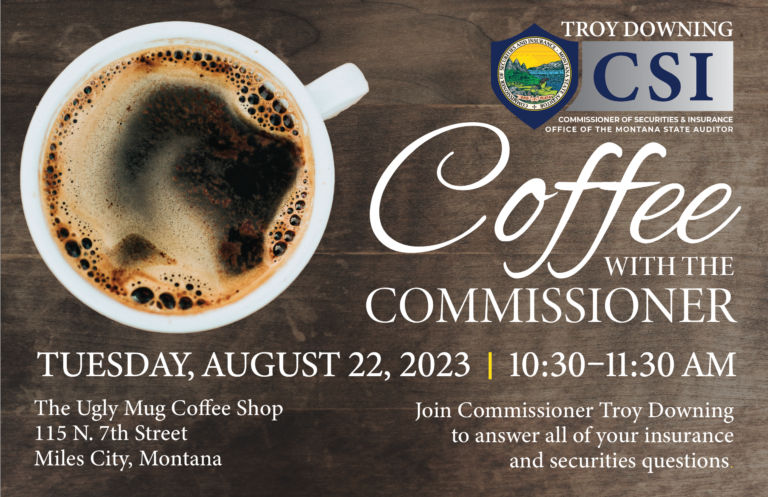 MILES CITY EVENT
When: August 22 | 10:30-11:30 AM
Where: The Ugly Mug Coffee Shop | 115 N 7th St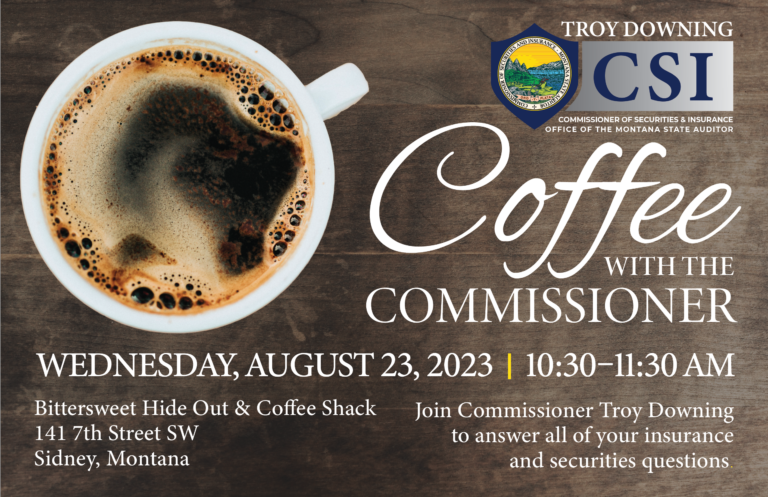 SIDNEY EVENT
When: August 23 | 10:30-11:30 AM
Where: Bittersweet Hideout and Coffee Shack | 141 7th St SW
###
Was this helpful?
Please give us your feedback!
Please let us know how we could improve this article.