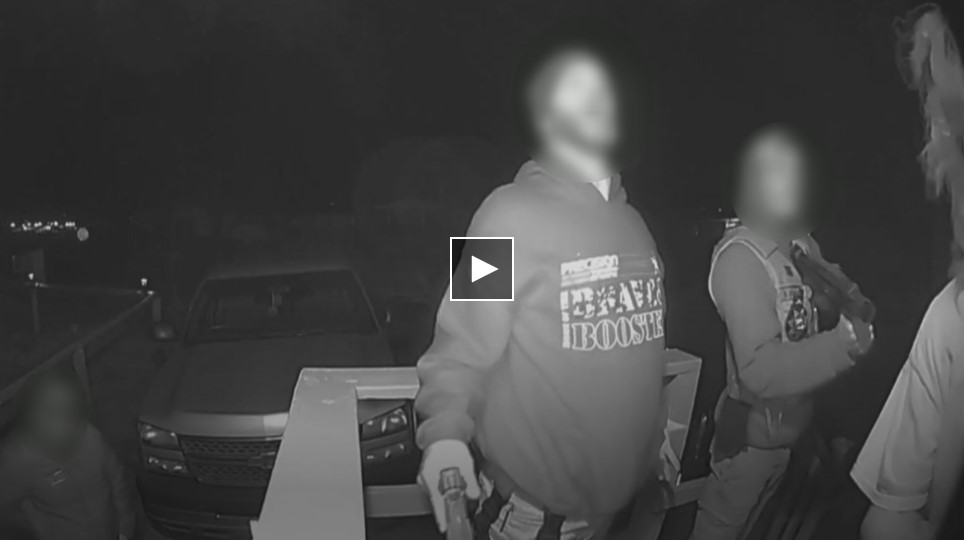 MISSOULA, Mont. — Bail bondsmen showing up at homes with guns drawn creates the potential for dangerous encounters. We're digging into the issue to find out how the state is working to improve public safety.
Video shows a tense moment back in 2020 for Park County homeowners as bail bondsmen make themselves known — looking for a fugitive, guns drawn, threats made.
The homeowners say the fugitive they're after isn't home and stand their ground, becoming defensive because they say a disabled grandchild is in the house. Eventually, the homeowner tells the bondsmen to come in and search.
The aggressive approach is raising eyebrows among state officials who see the encounters as a threat to public safety.
"This is disturbing," said Montana Commissioner of Securities and Insurance Troy Downing.
Downing is responsible for regulating bondsmen.
"Obviously that is very menacing having them armed like that, not just with a taser but with actual firearms and wanting entrance into your house — what are you going to do? And how quickly could that escalate into something going really bad?" said Downing.
Downing says the Park County incident isn't a one-off. It's part of a growing trend of what he calls bad encounters, including an ongoing case in Butte that Downing says turned into an alleged murder.
"We've got a number of examples of this, and as we saw these problems arise, we saw a need to at least put some sideboards," Downing said.
Downing says his office drew up legislation requiring comprehensive training for bail bondsmen in the field — education that would teach them about use of force and the legality of entering someone's home.
The Montana Legislature passed House Bill 62 this year. The new training requirements for bail bondsmen went into effect in May.
Here are some of the things House Bill 62 requires:
21 years or older
40 hours of training
Procedures for arresting a defendant
Use of force
Skills in non-lethal weapons
Qualifications for the use of firearms
The new law also requires bail bondsmen contact local law enforcement before attempting to apprehend a defendant.
"The goal is really simple, as we're watching a lot of these recoveries go sideways, it clearly puts the public at risk. Our goal is simply to protect the public," said Downing.
Licensed bail bondsmen who do not follow the new rules could lose their license and face civil or criminal penalties.
In our next story, we visit a local bail bondsman to see how the business works from the inside.
Was this helpful?
Please give us your feedback!
Please let us know how we could improve this article.