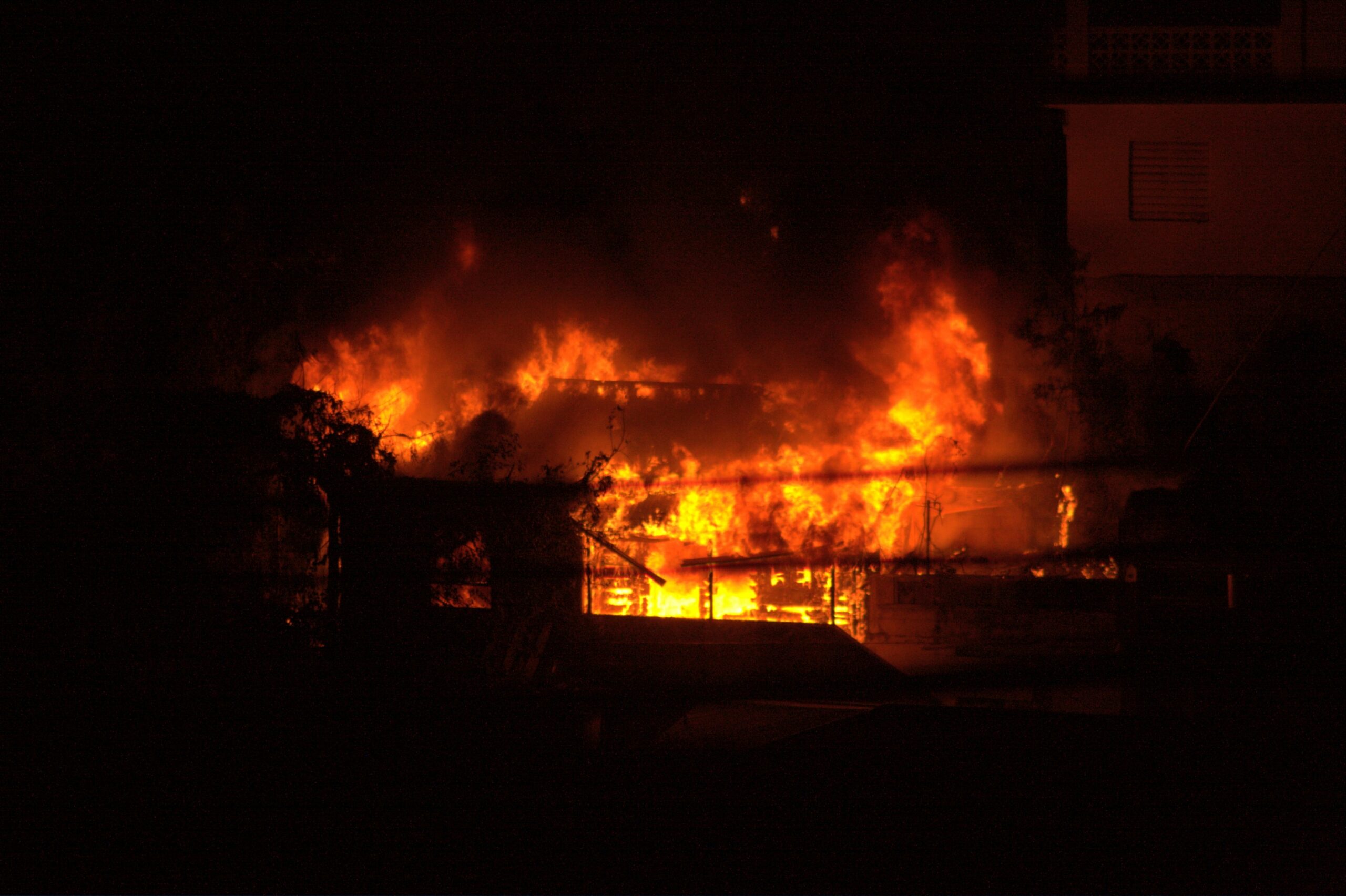 FIRE
---
We're not experts on fire, but we do know insurance. We can help you prepare yourself before disaster strikes and after the smoke clears. If you experience losses due to fire and are having a difficult time with your insurance company, call our office at (406) 444-2040.
FAQs
Damage from a fire will be covered like any other covered peril in your insurance policy, including but not limited to hail, wind, explosion, or theft. The two most common types of compensated losses in a fire loss are damage to your dwelling and your personal property.
Keep in mind that there are limitations and exclusions in your policy that may apply. Coverage for things like debris removal, jewelry, firearms or other structures on your property may be limited. That is why it is important to read your insurance policy.
You have a contractual obligation to cooperate with your insurance company in the claims process. They are obligated to do a complete investigation of the loss based on all available information. Obtaining a written or verbal statement from you, as the insured is a part of the investigation. If you fail to do this, the company may have reason to deny your claim for failure to cooperate with them under the terms of the contract.
You have a contractual obligation to mitigate your damages so further damage doesn't occur. It may take a few days or more for an adjuster to come to inspect your home after a loss occurs. For example, if your roof was damaged and would allow rain to enter your home in its damaged state, do a temporary fix to that part of the roof so further damage won't happen until an adjuster comes out to look at your home.
You have a contractual obligation to provide your insurance company proof of the amount of your loss in the form of receipts or estimates. While this may be cumbersome, the company can require this. A handwritten note with an estimate of the expenses that do not come from a vendor, store, or contractor will not be adequate. You must be able to provide evidence to support your claim for damages. For example, if you are claiming additional living expenses you must support this with hotel receipts.
Call your insurance agent or insurance company with your policy number and file your claim as soon as possible. Ask your agent what you'll need to file a claim.
Ask your insurance company if you have coverage for a rental vehicle if your car is not drivable. Save any receipts and bills, including those from a car rental, towing, or storage of your damaged car.
If your car was damaged and you have comprehensive coverage with car rental, call your insurance company right away. They can usually schedule a rental car for you quickly, while yours is being repaired.
BEFORE THE FIRST SPARK
Keep an inventory list—with photos and video, if possible—of your belongings and store them in a safe place, like a fireproof safe or a safe deposit box outside your home. Emailing it to yourself ensures that you can retrieve it anywhere you have access to the internet. If you have receipts and photos to document valuables, you will streamline the claim process when you are trying to recover from a disaster.
We took the guesswork out of making a home inventory. Download our free inventory checklist now. Or you can get it for free on your iPhone or Android.
---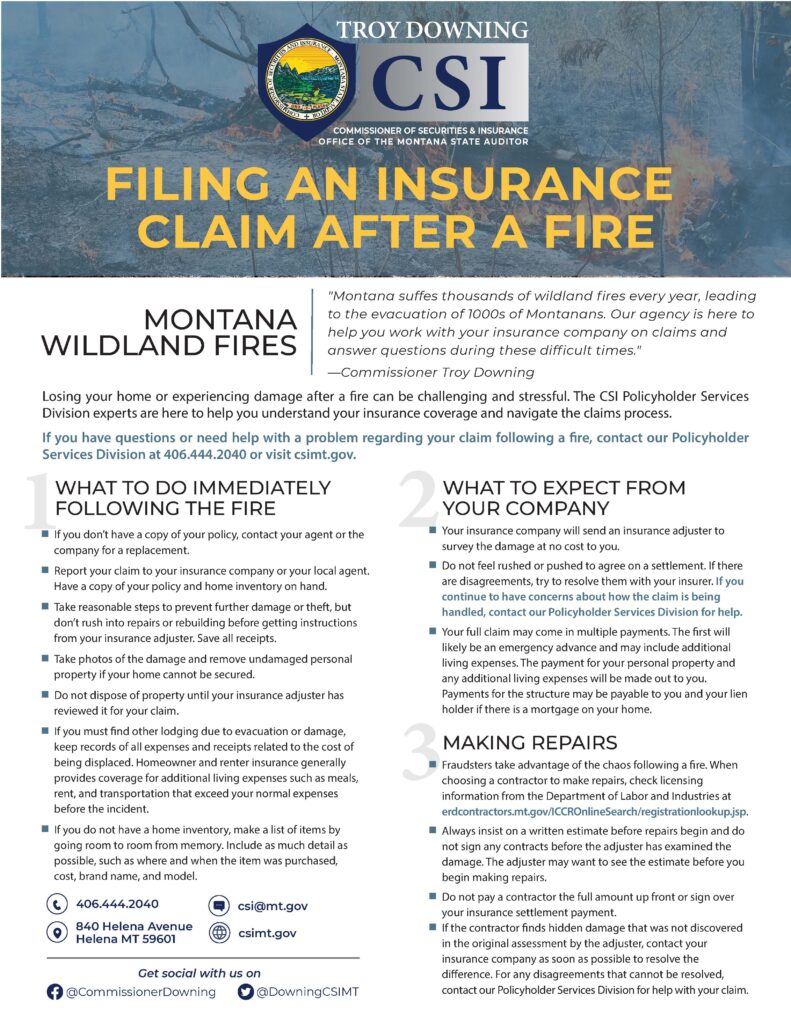 ---
Need more help?
Call our office at 406-444-2040 or 800-332-6148